This Saturday and Sunday I'll once again make the trek up to Bethesda, Maryland to attend the Small Press Expo! I think it'll be my fourth or fifth time? I keep losing track of these sort of things.

I'll be at table B5 with Brett Muller. Here is a handy map Brett made for you to follow:




Here are the new(ish) things I'll be selling this year...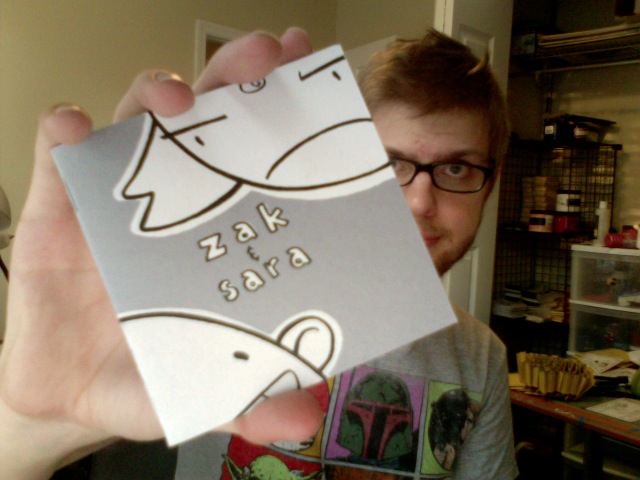 Zak & Sara $3. Ok, this isn't really new. It's a minicomic I did back in 2008, just repackaged. The original was something huge like nine by nine inches and had a velcro flap (don't ask me why). This new printing is 4.25 by 4.25 inches (the same size as Monster Town). If you got this from me back in the day there is nothing new in this edition, just less velcro and a more manageable size.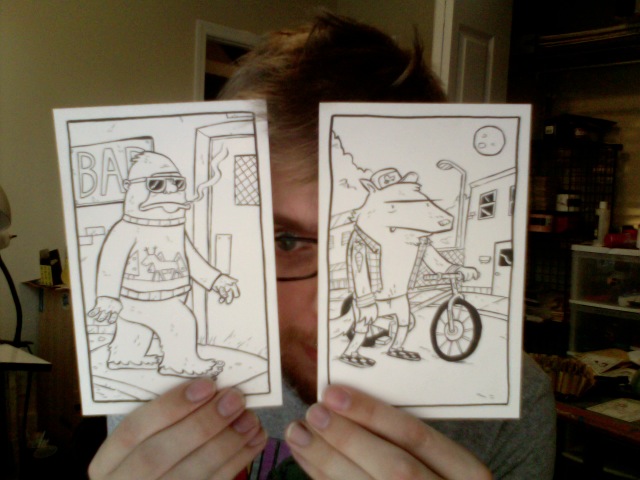 Paranormal Hipsters, price TBD (but probably around a buck or two). Will be an SPX 2010 exclusive. Image above is not the finished product, just two of the pages. Amy is currently coloring this (yes, COLOR). This is similar to the 8 Pages of Monsters Doing Everyday Things that I did for SPX '08. Hmm, interesting that that monster book turned out to be a small teaser for the Monster Town project. I wonder what this year's book could be a teaser for? Hint hint!

Now, on to the oldies but goodies that will be at the table...



Monster Town $8 a bundle or $3 for each individual book. You know you want it.


Beard $5 I wanted to make an SPX exclusive zombie variant (purple hair, green skin), but ran out of time, so the regular edition will have to do. Maybe I'll make a run of zombie beards for the online store come Halloween. Hmm...



Boxcar Joe $5 I think after I run out of the current printing of this book I'm retiring it. It's had a very good run of almost three years. So if you haven't gotten it yet, now is the time.

And I'll have a bunch of random other comics like Omnology and the inkdick collections.

I'll also be selling a lot of original artwork (ranging from $8 to $60ish) and I think I'll start selling off inkdick originals. Still don't know how much. Maybe $20-$30?

Oh, and apparently I'm winning a Nerdlinger?

They are giving them out at the pre-SPX party at Atomic Books on Friday at 7PM, so I'll be at that. You should be there too.

I think that is all the SPX news I have. Hope to see some of you folks this weekend at table B5!